Real Estate Junk Removal
Did you know that keeping the number of a reliable junk removal firm handy can benefit your career? Today real estate agents sometime face tremendous responsibilities when they help an owner prepare a property for sale. With tight competition in many markets, savvy agents appreciate the vital importance of "curb appeal".
Dollars And Sense
As a general rule of thumb, the better the house appears during a casual first impression, the more favorably prospective buyers will view the listing. An excellent showing often translates into hundreds, or even thousands, of extra dollars for sellers.
Allowing junk and debris to clutter a front yard or other areas of a residence does a serious disservice to your clients. Experts recommend performing last minute inspections and cleaning the premises thoroughly before an appraisal also. Although appraisers technically consider only structural issues, messy surroundings sometimes subtly influence lenders and other people evaluating photos of the property. For the best results, successful real estate agents usually take steps to encourage the sellers to maintain pristine conditions in the home.
One Man's Treasure…
Perhaps you've heard the old adage "one man's junk is another man's treasure"? Indeed, in many circumstances, property owners do not consider their belongings on the premises out of place. Vigorous disputes even occur sometimes between homeowners and neighbors concerning the appearance of yard.
Yet when someone places a dwelling on the market, maintaining an appearance that pleases the vast majority of potential visitors really counts. Industry leaders advise that agents need to prevail upon their clients to remove any property someone else might consider "junk" as expeditiously as possible. A minimalist approach usually works best.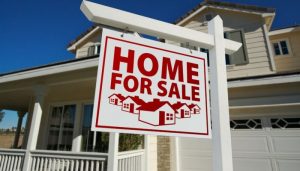 Psychological Factors for Real Estate Junk Removal
In order to market property effectively, agents must enable prospective buyers to visualize their own belongings sitting in the front yard, on the porch, and in the closet. Many people simply can't take that psychological leap if they encounter cluttered premises.
So once a brokerage obtains legal permission to proceed with property clean up, it remains a wise idea to call a dependable hauler to remove unwanted items. Your client's premises will show much better.
Attributes of Effective Real Estate Junk Removal
Reliable junk hauling firms maintain a number of attributes. Seek a company with these key features:
Rapid Response Times;
The Ability to Remove Both Junk And Trash;
Capacity to Carry Large Items;
Sufficient Personnel to Complete Assignments Quickly;
A Good Reputation within the Industry;
Willingness to Travel Within Your Listing Area;
A Solid Work Ethic;
Reliable;
Conscientious About Clean Up.
Conscientious Hauling
Real estate agents appreciate junk removal firms which respond rapidly to requests for assistance. Additionally, you need to locate a company which understands the importance of treating the premises gently.
For instance, if haulers are moving an unwanted couch to a truck and leave a string of fallen cushion stuffing, newspaper inserts and old soda pop cans strewn all over the front yard, you won't enhance the curb appeal. You need the services of a debris removal firm which maintains higher standards.
Try and locate a genuinely conscientious junk remover. Find a company whose employees demonstrate the professionalism to treat the property with the respect it deserves.
How We Can Help You with Real Estate Junk Removal
Our firm performs comprehensive junk and debris removal for the Boston North area. We will haul away unwanted items away for real estate agents promptly. We handle property with care. Our service technicians dispose of trash and debris correctly.
You'll notice the difference when you call us. Let our firm assist you in preparing your client's property for a rapid sale!