People who lead busy lives find it hard to spend some time sorting and removing junk from their homes. Moreover, they'd have to examine and identify those wastes that are recyclable and those that are hazardous to nature. In the end, junk simply piles up around your house. Not to mention the fact that this subsequently leads to environmental problems. When junk removal is not done in the right way, it can simply leave the clutter behind. This is when a professional Boston junk removal service comes to the rescue! Here are 4 reasons why you must hire a junk removal company for proper waste management:
Systematized Junk Removal
When you get the help of a quality junk removal service, you simply have to point out where the junk is and the professionals will do the rest for you. They will come to your place, collect the junk, dump it in a bin and take it away for disposal. They make use of advanced equipment that serves the purpose very well. A professional junk removal company becomes reliable in these circumstances.
Safety for Environment
Junk removal services are always committed to saving the nature. Regardless of the type of junk you need to remove, the junk removal company will have the expertise in sorting it out appropriately, which means you don't have to visit the recycling center every time. Once you hire a junk removal company, they will help you get rid of the debris in a prompt manner.
Accurate Disposal of Recyclables:
As mentioned earlier, identifying and separating recyclable wastes can consume so much time. In fact, no one would prefer spending their weekend doing just that. On the flip side, when you seek the help of a junk removal company, they will deal with the recyclable junk meticulously whilst you get to spend some time focusing on what matters to you. They would accurately pick the recyclable material and compile them for recycling.
Save Time & Money: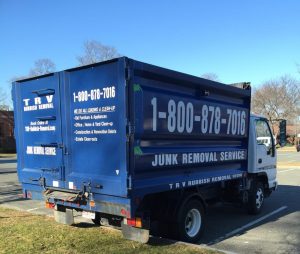 The junk removal service will do the job for you from collection of waste to proper disposal at the facility. This sets you free from carrying the junk in your own vehicle and traveling to the disposal center or landfill for dumping the waste. You could save loads of time and cut fuel expenses of your vehicle as a result.
A reputable junk removal service can save you from multiple hassles. With great experience and enough knowledge on junk removal, their experts can help you in a great way on residential waste disposal, garden waste removal, or office clean-ups. Make sure the company you choose is reputable and licensed to offer their services. Choose the right junk removal company in Boston and North Shore and make a positive difference!