If you have ever let your junk pile up in an unused corner or downstairs in the basement, you know how quickly it can accumulate. People don't haul junk into their backyard and burn it off as we are much more aware of the toxic chemicals that are used in our furniture, plastics, and appliances. Both home owners and business owners are now realizing how much more efficient and safer it is to have the junk removal in Boston are done by the professionals. If you live in Boston or the surrounding areas, here are a few reasons why you should consider hiring a professional junk removal company:
Remove Junk It Is a Safer Option
If you have a lot of debris, you're going to want to get a professional company to dispose of it. The reason being is the average individual does not have the training or equipment required to get rid of the items without risk of injury. When injured from heavy metals or items with high levels of toxins, the result can be some serious and even life threatening injuries.
You will also feel safe knowing hazardous material is handled properly. This goes for items such as household appliances and electronics that cannot be thrown into a landfill. If you have old televisions, laptops, or smartphones, these will contain heavy metals that can be toxic to both humans and the environment if broken down in the wrong manner. If you choose to go with a professional junk removal company, th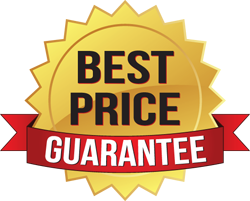 ey will be able to dispose of them in the right way.
Remove Junk by A Pro Saves You Time
Sorting through all of the junk and figuring out where it goes is a time-consuming task. If a professional does it for you, it saves you a lot of time as they have the proper knowledge to get the job done quickly.
Finally, if you consider getting junk removal in Boston metro area, it will help you reclaim your space. Most of the time junk will take up large portions of space because it cannot be neatly organized. If you get rid of that junk, you can clean up and make that space a livable area again. Plus, the professionals have commercial trucks and vans, which mean you won't have to lug all that dirty excess debris around in your vehicle.
Save