Residential Junk Removal Services
We are a locally-owned junk removal company providing quality and affordable removal services to all of Boston and North Shore area. We specialize in removal of junk from homes, storage spaces, businesses, stores, and more. We load the junk and do all the clean up so you don't have to.
Even if the rest of your home looks beautiful, you lose curb appeal if your yard is cluttered with junk. Speedy Junk Removal Pros offers residential junk removal in Boston & North Shore area. We help homeowners create that awesome looking yard by removing the clutter. Contact us to pick up unwanted old cars, furniture, and appliances including furnaces. In fact, we haul off all kinds of household items. One call to us does it all.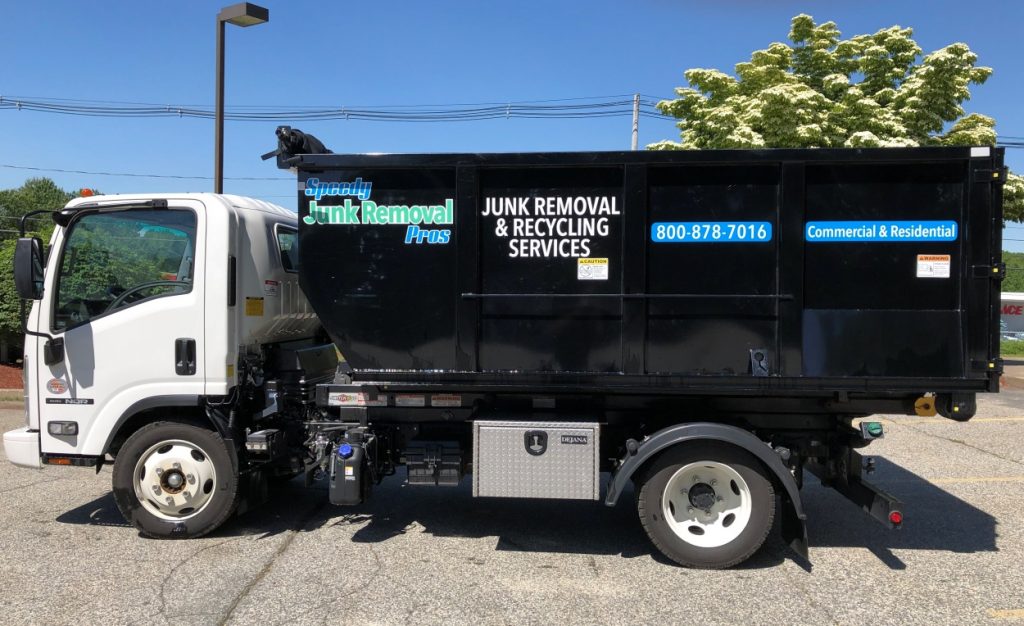 We have the equipment and the manpower to demolish sheds, and we will haul away the debris on the same day. If you are making room for a new garden or a swing set for the kids, we will also remove tree and brush debris, blocks, cement, and rocks.
We know how cluttered basements, attics, and garages can get. Finish off that new curb appeal with clean, organized rooms. When it is time to throw out those unwanted items, call on the residential junk removal professionals.
If you are a landlord, property manager, or attorney in need of a junk removal company for house cleanups, estate clean up, or apartment evictions, you can rely on us for immediate service. We are fully trained and insured. We have the proper equipment to handle any size household item.
Whether you are just moving in or out, planning to sell, or trying to rent out a unit, first appearances are important. Declutter your home, garage, or commercial property, and let us haul it away.
We recycle everything we can and donate any items that can be accepted by charitable organizations. More than junk and furniture removal, we provide caring estate clean-out and hoarding clean out services. We will work with family members to help organize a home that has been taken over by junk, or to clean out furniture and rubbish from an estate and get it ready for sale.
If you have clutter that you want removed, then we are the fastest way to get rid of it. Contact us today for a Free Quote online on junk and furniture removal or by calling (800) 878-7016.