General Junk Removal Services
We are a locally-owned junk removal company providing quality and affordable removal services to all of Boston and North Shore area. We specialize in removal of junk from homes, storage spaces, businesses, stores, and more. We load the junk and do all the clean up so you don't have to.
Do you have a garage, attic, basement, or shed full of unwanted items? We offer general junk removal in Boston and North Shore area. Speedy Junk Removal Pros has been offering both curbside and full junk removal services for over 20 years. Our haulers are fully insured, and we guarantee they are clean, courteous, and conscientious.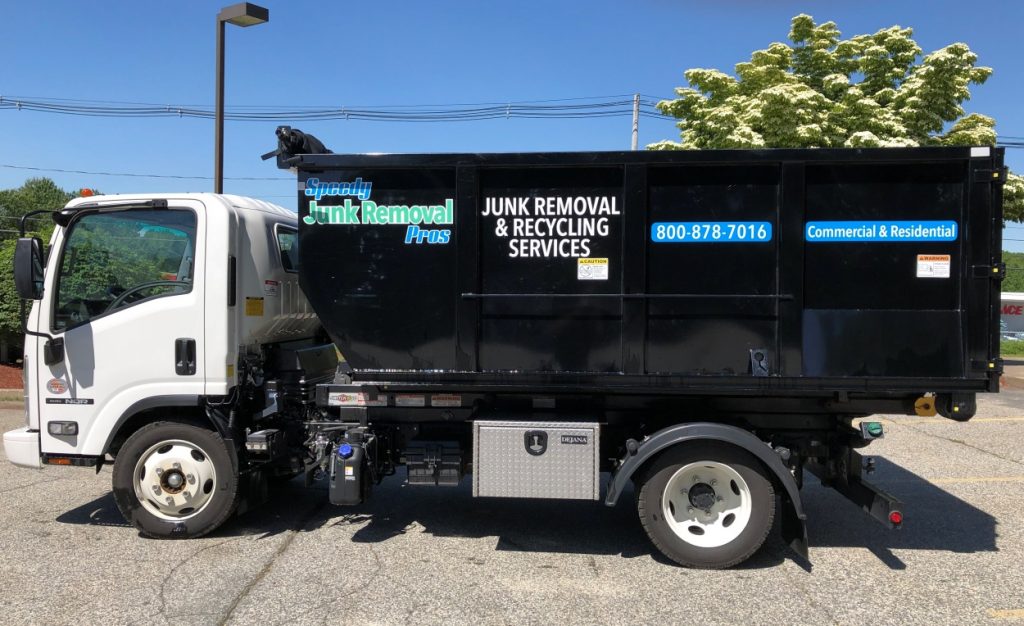 Our curbside service means that you have selected the unwanted items and placed them outside in a pile, and in a convenient location for us to drive up and haul them away. We will bring the right equipment and truck so we have your project completed the same day. We are trained to transport your junk in the safest, most secure way possible.
Our full service includes labor charges for entering your room, locating the unwanted items, carrying them out to the truck, and hauling them away. We have the experience to remove your junk, including old furniture from wherever it is without damaging your property.
General junk means everything! If you do not want it, we remove it. Do you have a non-working refrigerator taking up space in the garage? We will take it. We do it. Do you have backyard sheds or a playhouse to remove? We will handle that, too. There is no project that we cannot help you with.
We remove all types of household and business junk.
Contact us today for a Free Quote online on General Junk Removal or by calling (800) 878-7016.
Save