Shed Removal & Demolition Services
It's easy for sheds to become messy and cluttered over time. What might have started with just a few lawn and garden tools, can quickly lead to a shed that's overcrowded with junk. If you've got a shed that is full of unwanted items or you are looking for shed removal altogether, we can help!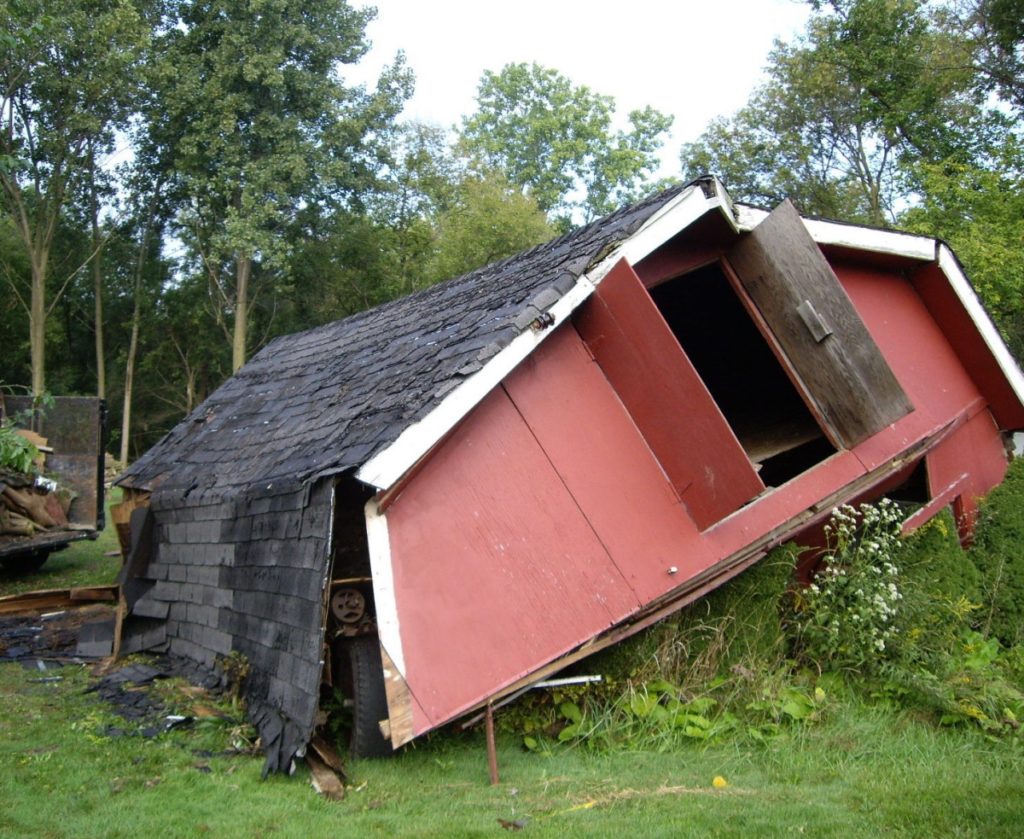 Make the shed tear down and removal process simple with (800) 878-7016?
At Speedy Junk Removal Pros, we're junk removal experts. We'll take care of all the heavy lifting by removing your unwanted junk from inside your shed and loading it into our trucks. If it's time for the shed to be torn down and removed, we can take care of that too.
Our goal is to make the process of shed removal and demolition easy for you. Whether it's old tools, lawnmowers, or the shed itself, give us a call and we'll get it out of your way.
What size sheds do we remove?
Shed sizes vary and the bigger they are, the more effort it will take to tear it down. The professionals at Speedy Junk Removal Pros are able to remove small to medium-sized sheds if it can be safely taken down by two people with no special equipment.
Tearing down a shed: A step-by-step miniguide
Shed teardown and removal should be left for the professionals. They are experienced, have the correct equipment, and any risk of injury is covered by their employer. However, we completely understand if you like a good challenge or need to save some money. If you decide to tear your old shed down, you'll need to gather some basic tools first:
Safety equipment (work boots, gloves, glasses, and a hard hat if you have one)
Pry Bar
Pliers
Drill
Adjustable wrench
Broom
Claw hammer
Tarps
Ladder
Hand saw
Wheelbarrow (optional; used for transporting shed demolition waste)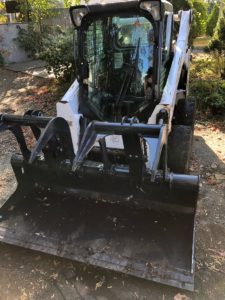 Once you have the right tools, follow these instructions to stay safe:
Disconnect the electricity. The last thing you want is a quick jolt when you're hard at work, so ensure the electricity is completely turned off.
Remove the windows. Start by removing the trim around the interior and exterior of your windows. Carefully remove the window sashes and frame pieces before prying the window and its frame from the wall.
Remove the doors. Close your doors, then use a hammer and nail to pop out the hinge pins. Once the hinge pins are out, place a tarp under the door and remove it. Place the door on the tarp if it's too heavy to manage.
Raise the roof. Carefully remove the shingles from the roof. Once stripped, disassemble the framework of the roof by removing the nails that hold it in place.
Break down the walls. Use a handsaw and cut into one wall from top to bottom to create a starting point. Be mindful of the studs and wiring that are behind. Using either your hand or a hammer, remove the drywall, one section at a time. Once the drywall is removed you can begin disassembling the external walls.
Rip up or break down the floor. The last step of demolishing a shed  involves ripping up the wood flooring or breaking down the concrete slab. A pry bar and flooring tool work nicely to pry nails and floorboards, but you may need a professional contractor with a jackhammer to remove the concrete.
Shed tear down and removal is tough work. If you start tearing your shed down and realize it's too much to handle, contact Speedy Junk Removal Pros team to finish the job.
Extra Services
Our crew offers other great services to help you clean up your outdoor space. We can remove yard waste, hot tubs, walkways, driveways, campers and even concrete! So no matter what you need to get rid of, you can count on us to take it!
If you need Shed Removal & Demolition Services, then we are the fastest way to get it done. Contact us today for a Free Quote online on junk and furniture removal or by calling (800) 878-7016.