Dumpster Rental Services
While regular solid waste collection does its job for the standard day-to-day portion of your life, there will always be times when your 96 gallon container just isn't enough for the big project you had in mind.
Whether you're cleaning out the house or taking on a large renovation project, your normal trash can just isn't going to cut it for a large-scale overhaul. In fact, it's illegal to dump many pieces of waste you'll end up from a home renovation project into your regular solid waste container. When it comes time to fix up the house, Speedy Junk Removal Pros offers an excellent solution that can be catered to your specific needs in the forms of a 20 yard home dumpster.
For home renovation projects $599 with a 3 day rental !!!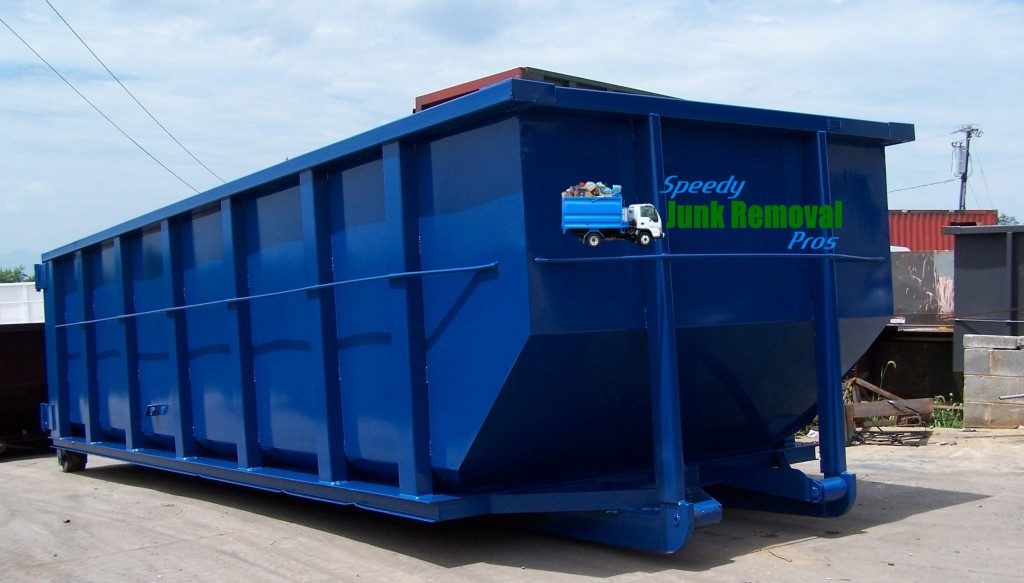 We can provide our standard 20 yard Construction and Demolition (C&D) container to any personal residence for use on projects that will result in construction debris. This specific container allows you to take all that waste from remodeling your home and throw it into one convenient location for a single pick-up when you're finished.
Just fill the container with all your waste from remodeling, then give us a call and we'll come haul it away. If you need it emptied, we can return it to your door, or if you're done we'll get it out of your way. It really is as simple as that.
Never put municipal solid waste in these containers. This is your regular household trash, stuff like food waste or bagged trash from your kitchen. Those items go to a completely different landfill and are considered contamination.
Speedy Junk Removal Pros provides affordable dumpster rental to homeowners, businesses and construction sites in Boston & North Shore, MA.  We have dumpsters of 20 yard container size.  We pride ourselves on personalize service, competitive prices, and reliable service.
If you are looking for a dumpster rental for your next project, contact us today.
For a quick dumpster quote, call us at 800-878-7016 or use our online free quote form.
Types of projects our dumpsters are used for:
Dumpster for general demolition
Dumpster for construction debris
Dumpster for home remodeling projects
Dumpster for clean-outs
Dumpster for business clean-outs (estates, garages, attics, basements)
Dumpster for bathroom remodel debris
Dumpster for kitchen remodeling debris
Dumpster for scrap metal removal